Keynote Speakers
Keynote Speaker I
Prof. Saman Halgamuge
The University of Melbourne, Australia
Prof Saman Halgamuge is a Fellow of IEEE, a Professor in the Department of Mechanical Engineering of School of Electrical, Mechanical and Infrastructure Engineering. He is a highly cited expert in his field and listed as one of the top 2% cited experts for AI and Image Processing in the Stanford University Database published in 2020. His most-cited paper being "Self-organizing hierarchical particle swarm optimizer with time-varying acceleration coefficients", with over 3300 citations, according to GoogleScholar. He is a Distinguished Speaker/Lecturer on Computational Intelligence appointed by IEEE. He has supervised 45 PhD scholars to completion and delivered over 50 keynotes at International and national conferences. He has previously served as Director/Head, Research School of Engineering of the Australian National University (2016-18) and as a member of Australian Research Council (ARC) College of Experts for Engineering, Information and Computing Sciences (2016-18). He was the founding Director of the PhD training centre Melbourne India Postgraduate Program (MIPP) of University of Melbourne and contributed as Associate Dean (2013-15) and Assistant Dean (2008-13) in International Engagement at the Faculty of Engineering and IT. He is also a member of various International advisory committees including the Visiting Committee of Chinese University of Hong Kong (2018) and Research Advisory Council of University of Technology PETRONAS (2015-18). He is an honorary Professor of Australian National University. His research interests are in AI and Data Engineering including Inclusive Learning algorithms and Active data gathering sensor systems, Unsupervised Learning, Big Data Analytics focusing on applications in Mechatronics, Energy and Bioengineering. These applications vary from Sensor Networks in Irrigation, Smart Grids, and Sustainable Energy generation to Bioinformatics and Neuro-Engineering.
Keynote Speaker II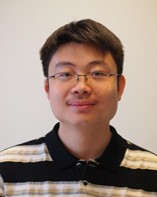 Assoc. Prof. Weizhi Meng
Technical University of Denmark (DTU), Denmark
Dr. Weizhi Meng is currently an Associate Professor in the Department of Applied Mathematics and Computer Science, Technical University of Denmark (DTU), Denmark. He obtained his Ph.D. degreein Computer Science from the City University of Hong Kong, Hong Kong SAR. Prior to joining DTU, he worked as Research Scientist in Institute for Infocomm Research, A*Star, Singapore. He won theOutstanding Academic Performance Award during his doctoral study, and is a recipient of the Hong Kong Institution of Engineers (HKIE) Outstanding Paper Award for Young Engineers/Researchers in both 2014 and 2017. He also received the IEEE ComSoc Best Young Researcher Award for Europe, Middle East, & Africa Region (EMEA) in 2020. His primary research interests are cyber security and intelligent technology in security, including blockchain, intrusion detection, AI security, IoT security, biometric authentication, and trust management. He serves as associate editors / editorial board members for many reputed journals such as IEEE TDSC, as well as chair for various international conferences such as ACM CCS'23 and ESORICS'22. He is an ACM Distinguished Speaker.
Invited Speaker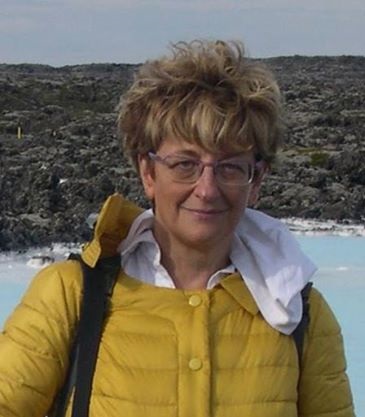 Prof. Laura Ricci
University of Pisa, Italy
Laura Ricci received the Ph.D. degrees in Computer Science from the University of Pisa, Italy where she is currently a Full Professor. Her research interests include cryptocurrencies, blockchains, web3 and metaverse, and social network analysis. She has published over 150 papers in international journals and conference/workshop proceedings, served as Local coordinator of the H2020 European Helios project, and chaired several workshops. She is currently co-chair of the BRAIN workshop on Blockchain theory and Applications. Laura has also been a TPC co-chair of ICBC 2023 (International Conference on Blockchain and Cryptocurrencies), and of ICBTA (International Conf. on Blockchain Technology and applications), and a member of the Italian National commission for the definition of a national strategy for blockchain. She is the principal investigator of the Italian National Project "AWESOME: Analysis framework for WEb3 SOcial MEdia ", starting in Autumn 2023.
Copyright © 2022-2023. 2023 4th International Artificial Intelligence and Blockchain Conference | All rights reserved